Neonatal Resuscitation Program
August 17, 2022
2022-08-29 16:57
Neonatal Resuscitation Program
Neonatal Resuscitation Program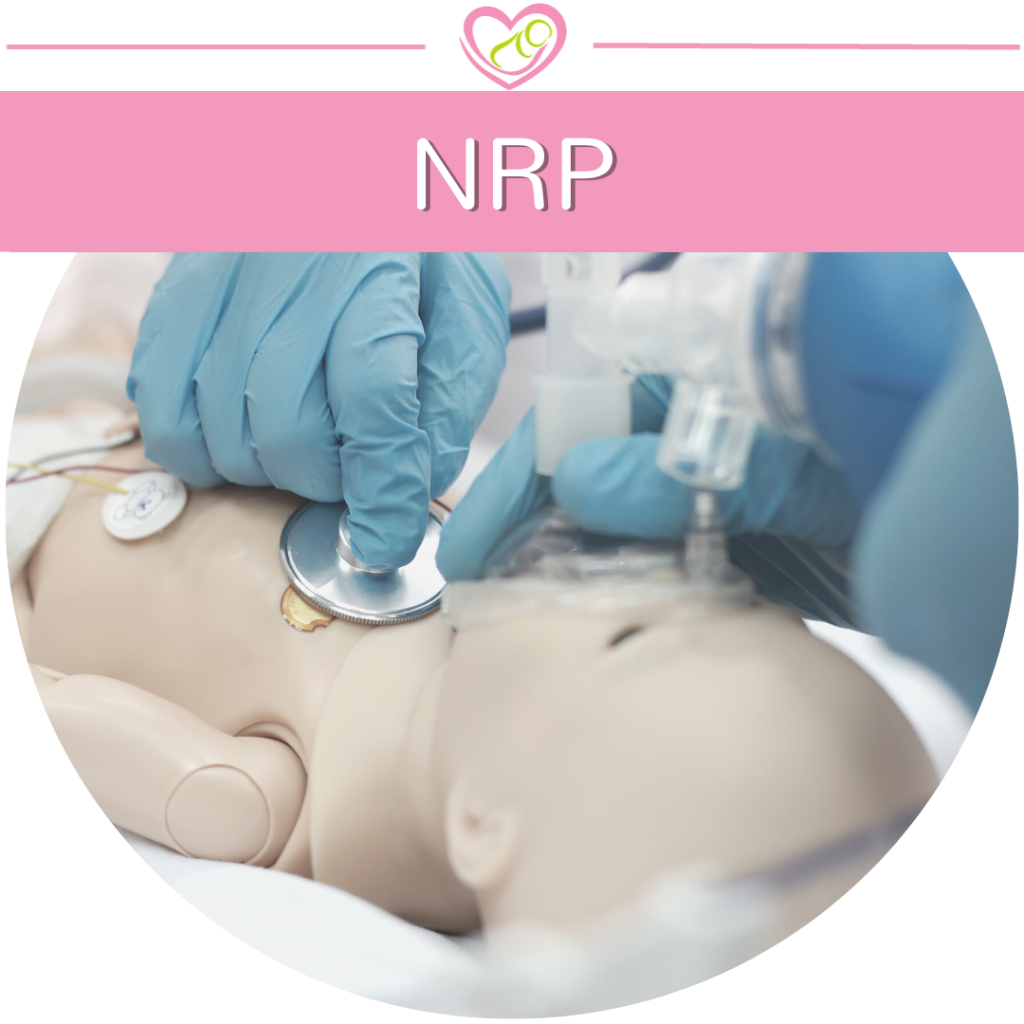 Neonatal Resuscitation Program (NRP) is an education program of the American Academy of Pediatrics (AAP) and the American Heart Association (AHA) that teaches concepts and skills of neonatal resuscitation. Learners study the 
Textbook of Neonatal Resuscitation
, 8th Edition, and pass the online exam 
prior
 to attending this NRP course. The online exam can be taken on the 
AAP's website by clicking here
.
We strive to facilitate an informative, fun, relaxed atmosphere to enhance learning, foster team communication, and practice and improve hands-on skills…skills that can save a new baby's life. We gear our classes to your level of expertise. Our goal is that by the end of class, you will feel more confident in your neonatal resuscitation skills.
You will have two options available when taking your exam: Essential and Advanced. According to the AAP website, "anyone who is involved in the care of a newborn should take NRP Essentials. NRP Advanced is appropriate for those who attend births and are responsible for anticipated resuscitation of a newborn with known risk factors, and for those who participate in neonatal resuscitation beyond positive-pressure ventilation." If you are unsure which option is best for you, Advanced is always a safe bet, or you can ask your organization what is required for your position. The instructor-led portion is run for both levels simultaneously, so your choice will not affect your reservation with us.
Required NRP Course Materials
Textbook of Neonatal Resuscitation, 8th Edition. Rent yours today for $15 or purchase a hard-copy or e-book from the American Academy of Pediatrics online bookstore. Books can also be purchased through other online book retailers as well. Click here to download this How-to-Guide from the American Academy of Pediatrics for step-by-step registration instructions. 8h Edition NRP exam available online here.
Physicians
Nurse Practitioners
Midwives
Nurses
Respiratory Therapists
Emergency Medical personnel
Doulas / Birth Attendants
Classes will be held at our clinic located at 301 Brushy Creek Rd, Ste 106 in Cedar Park, Texas 78613. 
Got a group of 4 or more? We can come to you!
Need a class ASAP? Book a private class!
Registration for our scheduled course is $180.
Private classes available for $250.
-For groups of 4 or more, we can bring the class to you! (within a 20 mile radius)
-Weekends and after hours available for additional fee
This is a hands-on interactive course. To successfully pass, the learner must:
Produce the Verification of Completion document from the NRP online examination (written test) on course day
Demonstrate neonatal resuscitation skills
Demonstrate the NRP resuscitation flow diagram in correct sequence
Upon successful completion, participants will be granted an electronic NRP Card and Provider status is current for two years.
Must provide one week cancellation notice prior to course date to receive full refund.
If participant does not cancel registration one week prior to course date, registration fee will not be refunded.
One week notice is required if participant wants to reschedule class. If participant fails to reschedule one week prior to the course, a $20 transfer fee will be applied.
To cancel your registration, please call us.
WANT TO BECOME AN INSTRUCTOR WITH US? GIVE US A CALL!
Serving: Austin, Round Rock, Leander, Georgetown, Cedar Park, Bee Caves, Lakeway, Pflugerville, Liberty Hill, Jonestown, Lago Vista, Temple, Williamson County, Travis County, Volente, Brushy Creek, Hutto, Taylor, Manor, Temple, Florence, Elgin