Hospital-Grade Breast Pump Rentals
July 25, 2022
2022-07-28 21:54
Hospital-Grade Breast Pump Rentals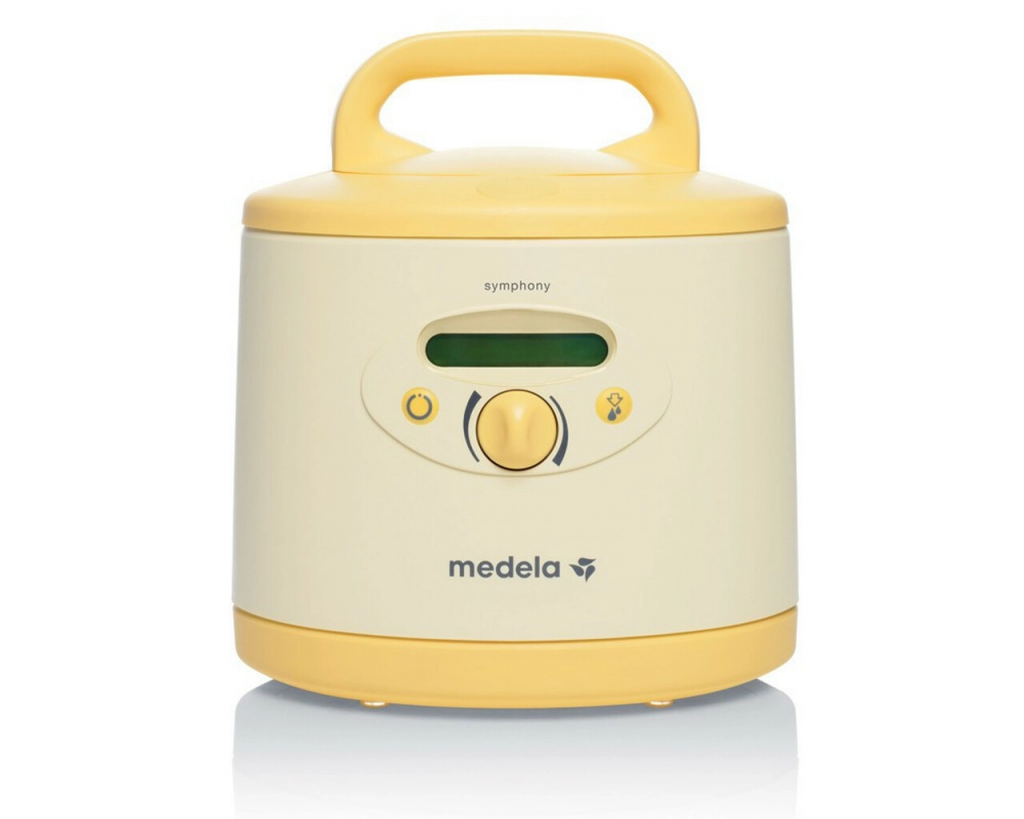 Looking to rent a breast pump in the Cedar Park or Plano area? We've got you covered. Our clinics offer both long and short-term rentals of the Medela Symphony Hospital-Grade breast pump.
Give us a call to check our rental availability and to request a pump.
Please note that our rentals are not covered by insurance. However, you may be able to receive reimbursement directly through your insurance provider. We are more than happy to provide you with a superbill to submit.
Collecting and storing your breastmilk allows you to maintain your milk supply, while your baby continues to receive nature's best nourishment even when you cannot nurse. Moms may choose to rent a hospital-grade breast pump for many reasons:
As per recommendation from a healthcare professional to assist for medical reasons.
A popular alternative to immediately purchasing a pump until you decide which personal use pump is best for your lifestyle.
As an option if you cannot receive your personal pump for at least one week after baby is born.
As an option if you're unsure about how long you will need to use a breast pump or plan to pump for a definitive period of time.
Temporary use of a breast pump may provide a solution when breastfeeding cannot be initiated or is interrupted due to any of the following situations:
A sick or premature infant
Flat or inverted nipples
Mother's illness
Latch-on difficulties
Medication use
Insufficient milk supply
Relieve engorgement
Sore nipples
Breast infection
Returning to work
Our Hospital Grade Breast Pumps are quiet, convenient and easy to clean. You can order online, come by and visit or give us a call if you have any questions.
The Medela Symphony Hospital-Grade breast pump is the first pump with 2-phase Expression technology for effective let down and expression. During Phase 1, the fast and light sucking stimulates the flow of breastmilk. After milk ejection or "let-down" occurs, Phase 2 provides a slower, deeper suck which brings more milk as quickly as possible.
2-Phase Expression® is proven by research:
To express as much milk as a breastfed baby
To feel most like a breastfeeding baby
To help your milk start to flow faster
To produce more milk in less time
Includes:
Medela Symphony Hard Case with Adjustable Shoulder Strap to carry the Symphony hospital grade breast pump and container stand.
*SOLD SEPARATELY:
Personal accessory kit: Includes tubing, bottles, membranes, breast shields and valves
Features & Benefits
2-Phase Expression® technology: Designed to mimic a baby's natural nursing rhythm.
Convenient: Single or double pumping.
Two separate, independent membrane units: Allows switching between single and double pumping by simply applying or removing the second collection kit to the breast
Let-down button: Moms can easily return to stimulation by pressing the let-down button
Initiate and maintain milk supply: If direct breastfeeding is not possible, as well as collect breastmilk at work or during other absences from the baby.
Hospital grade: The pump's kit is separate from the pumping mechanism and protected from overflow by a specially designed membrane.
Whisper quiet operation.
Easy to clean.
The Affordable Care Act requires health insurance plans to cover breastfeeding equipment and supplies with no cost-sharing (co-payments, co-insurance or deductibles) to the mother. Insurance providers have some discretion to determine the scope of this coverage by implementing "reasonable medical management techniques to determine the frequency, method, treatment, or setting" for the coverage. Because standard electric breast pumps provide the performance and features that most moms need, the large majority of plans will not cover a hospital-grade breast pump unless there is a medical necessity for one. To prove a medical necessity, a mother will be required to provide her insurance company with a prescription from her physician. We will provide you with a superbill, which you can submit to your insurance provider along with your prescription for reimbursement.
Shipping is not available at this time.
Serving Cedar Park, Round Rock, and the surrounding Austin area.
Our North Texas clinic services Plano, Garland, and the surrounding Dallas area.