Class Registration
April 12, 2022
2022-08-07 6:48
Class Registration
Most insurance covers our Breastfeeding Basics, Newborn Care, and Returning To Work classes!
For more information or if you don't see your insurance in the list, message or call us at 512-765-9959. We may be able to get you covered.
Not using insurance? Skip the form and CLICK HERE to self pay.
Taking a breastfeeding class prenatally will help prepare you to achieve a successful breastfeeding experience. Mothers should take this class early in their third trimester and partners are encouraged to attend. This class is about 2.5 – 3 hours in length. During the class, we will discuss:
Advantages of breastfeeding
Breast anatomy
Proper latching technique
How to position and hold your baby for a more comfortable breastfeeding experience
How to establish a good milk supply
How to know if your baby is getting enough to eat
How partners can participate in the breastfeeding experience
Breast pumps
Breastfeeding resources and support groups
How to address the challenges of breastfeeding
Our Newborn Care Class is taught by a Registered Nurse and teaches expectant parents who have little or no experience with babies about the basics of newborn care. This class is very interactive so be prepared to swaddle, burp, and diaper some baby dolls! Mothers should take this class early in their third trimester and partners are encouraged to attend. This class is about 2.5 – 3 hours in length. During the class, we will discuss:
Newborn appearance
Newborn behavior & reflexes
What to expect in the hospital
Newborn testing procedures
How to choose a Pediatrician
Newborn baby care such as swaddling, soothing, diapering, bathing and feeding.
Newborn safety including shaken baby syndrome, sudden infant death syndrome, car seat safety, and when to call the Pediatrician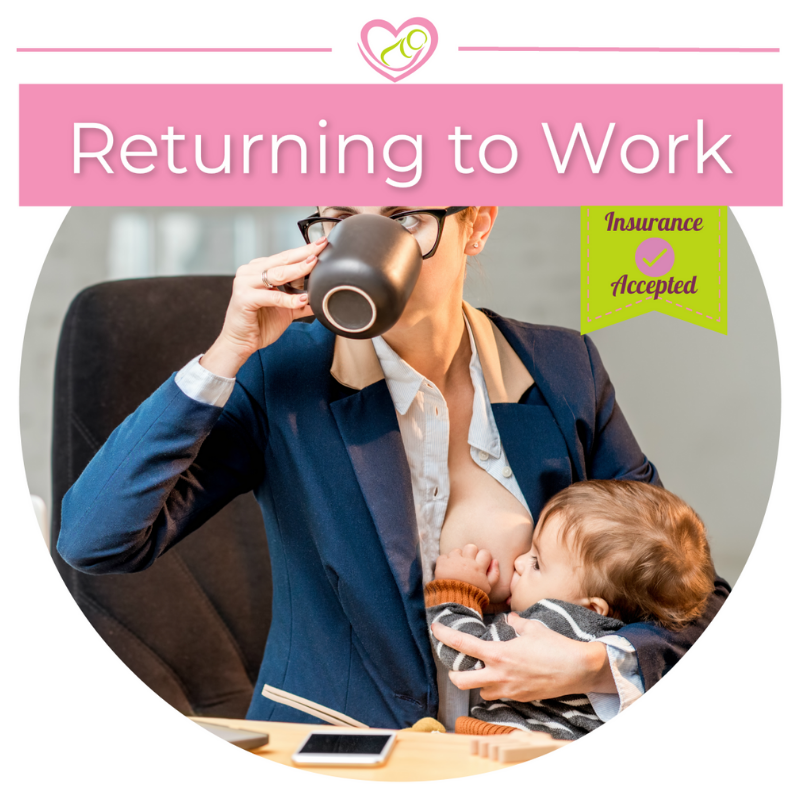 Learn how to make a smooth transition back to work while maintaining your desired breastfeeding relationship. With a little advance planning and preparation, you can continue to provide your baby with your breast milk even while you are apart. This class is about 1.5 hours in length. Suggested timing is about a month prior to your return to work. We will discuss:
Strategies for Breastfeeding and Working
Your rights for pumping at work
Feeding Options
Pumping Strategies & Tips
Calculating How Much Milk You Will Need
Breast Milk Storage Guidelines
How to Choose a Bottle
Tips on Offering a Bottle to Your Breastfed Baby
Recommended Reading and Resources
*Please note this class is not covered by insurance*
Our Infant CPR (cardiopulmonary resuscitation) & Safety Class is taught by a Registered Nurse and teaches preventative and life-saving information to parents and caregivers of infants up to 1 year of age. In addition to learning lifesaving techniques, parents will receive recommendations on how to make their home and vehicle a safer place for their infant. Our Registered Nurse will demonstrate how to perform infant CPR using a mannequin and participants will be given an opportunity to practice infant CPR using a mannequin as well. This is a non-certification class. Mannequins and CPR supplies are provided. Anyone caring for young infants are encouraged to attend this important class. This class is about 2.5 – 3 hours in length. During the class, we will discuss:
Infant CPR
Infant Choking
Baby Proofing Your Home
Car Seat Safety